Let's
"

Breath

"

again with TotalEnergies!
TotalEnergies did an impactful campaign in Brussels and Antwerp on 2 strategic locations:
Antwerp (Meir) and Brussels (De Beurs/La Bourse) with a completely recycled PET bottles banner.
Also they included the new technology of "the Breath".
The Breath cartbridges are installed behind the advertising banner.
The exterior coating made of Polyester fabric allows a first degree filtration of nano-particles
The first fabric capable of absorbing harmful fine dust present in the air and breaking it down, reintroducing clean air into the circulation. The first patented technology for purifying air that works with zero emissions, without being activated by any power source.
#popmedia #gogreen #eco #totalenergies #newwaysofadvertising #ooh #impact #antwerp #brussels #thebreath #mediacampaigns #advertising #zeroemissions #recycle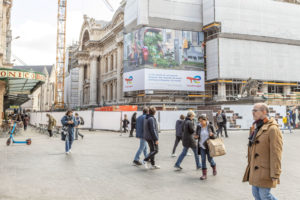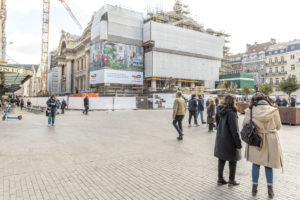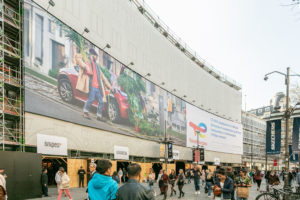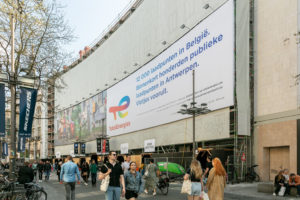 Did you know you can do an 
eco-friendly OOH campaign?
Invoegen: vraag:

YES – NO
Yes you can!!
Invoegen: vraag: Did you also know it purifies the air of 6.000 cars?
More info: info@pop-media.be